Staff swing into social
---
The latest staff social saw representatives from many departments challenge each other on the golf course.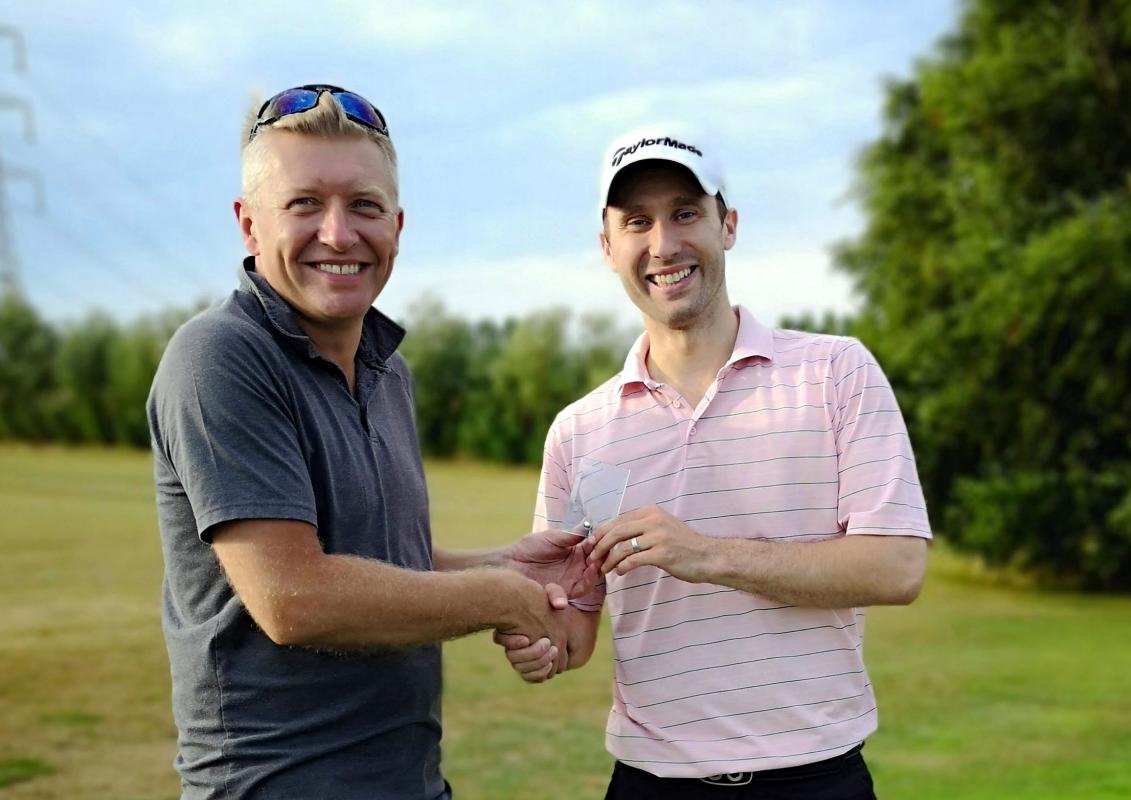 The most recent staff social event at Infotec has seen representatives from various departments take to the greens at Breedon Priory Golf Centre.
The idea for the competition came from Lead Product Designer John Cope, who is always keen to get everyone together in a social capacity.
Departments represented were Prep, Mechanical Engineering, Sales, Production, Research & Development and Software. Managing Director Tim Court also took part.
The original plan had been to play 12 holes, but they ended up playing ten, being too exhausted to go any further.
None of those taking part play golf on a regular basis; organiser John last played five years ago, and Tim said he had not played for 20!
John Cope was declared the winner and was presented with a trophy to mark his success. He also won an Infotec pen for being nearest the pin.
Runner-up was Shaun "smooth swinger" Franklin and he was also presented with an Infotec memory stick for achieving the longest drive. In third place came Bhavik "the statue" Tanna.
Commenting on the social, John Cope said: "It was a fun event, there was a lot of laughter, generally caused by how bad we all are at golf!
"Having said that, I shall definitely sort out another one, hopefully with even more players. I'll be looking to defend my title of course!!"
Photo shows Managing Director Tim Court (left) presenting John Cope with the winner's trophy.
---
Travellers arriving at Euston station's new taxi rank instantly know which platform to head for and how long they have to get there, thanks to new displays designed and manufactured by Infotec and managed using its Javelin-DMS back office system.
---
The appointment of a new Sales Project Engineer is the latest step in Infotec's medium and long-term strategies to expand by developing new products and services.
---
Visitors to our stand at Railtex 2019 had the chance to see the latest systems available, developed by Infotec to provide solutions to passenger management and customer satisfaction needs.
---
A unique Infotec system gives South Western Railway (SWR) station staff more detailed train movement information.
---
Travellers going to the Isle of Wight can now find real-time information about rail, bus, hoverbus and flights in single displays.