Displays keep people moving at new taxi rank
---
Travellers arriving at Euston station's new taxi rank instantly know which platform to head for and how long they have to get there, thanks to new displays designed and manufactured by Infotec and managed using its Javelin-DMS back office system.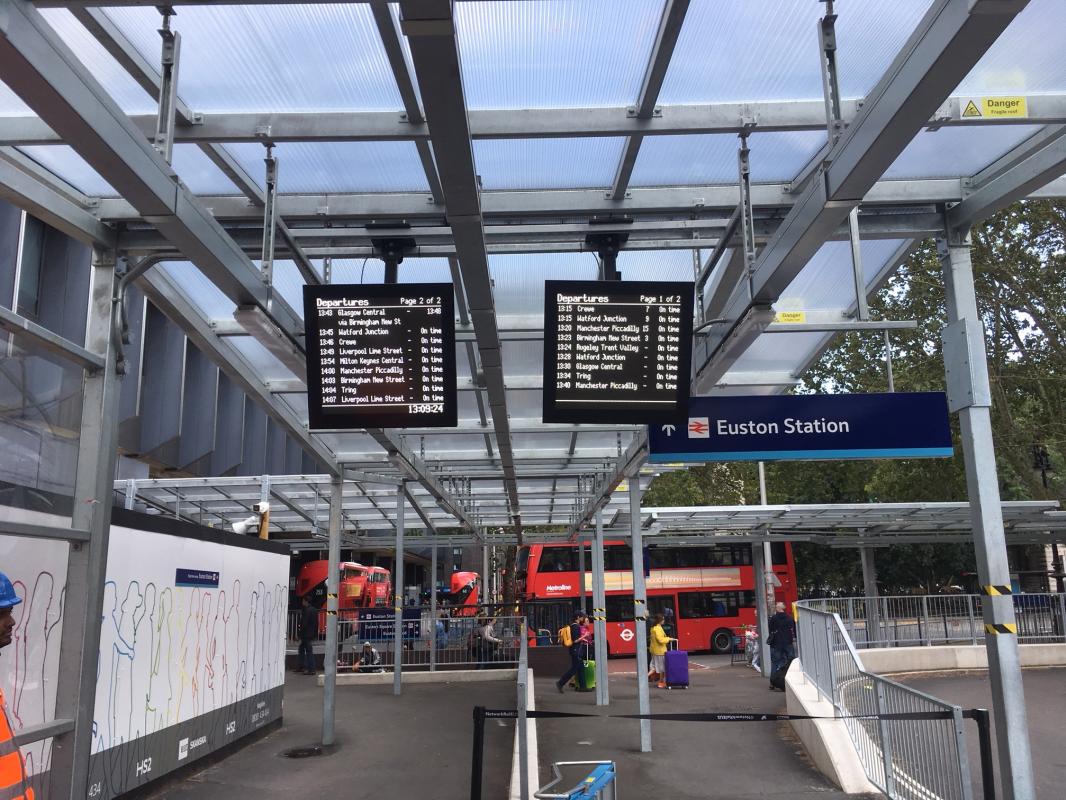 Network Rail wanted to ensure that passengers arriving at the new taxi rank at London's Euston Station had information as soon as they alighted from the vehicles and has used Infotec to make this possible.
Infotec displays are already deployed throughout Euston, including in retail outlets.
A new taxi rank has been created at Euston as part of work in preparation for the arrival of HS2.
Previously, taxis dropped off and picked up in an underground rank which was accessed via an escalator, lifts by the main ticket office or stairs by the Underground entrance.
The new location is directly outside the front of the station and provides more space and has significantly improved accessibility. With the new Infotec displays it also has real-time departure details; travellers instantly know which platform to head for and how long they have to get there.
Roaming SIM
Two ECO-white full matrix LED displays designed and manufactured by Infotec have been installed. One of these has a roaming SIM which can connect to any available GSM network and also passes data onto the second display. The use of the SIM removes the need for cabling which would add to the cost and installation time.
Both displays are driven and managed by Infotec's Javelin-DMS, a cloud-based back office system which gives operators the ability to remotely manage their passenger information and assets.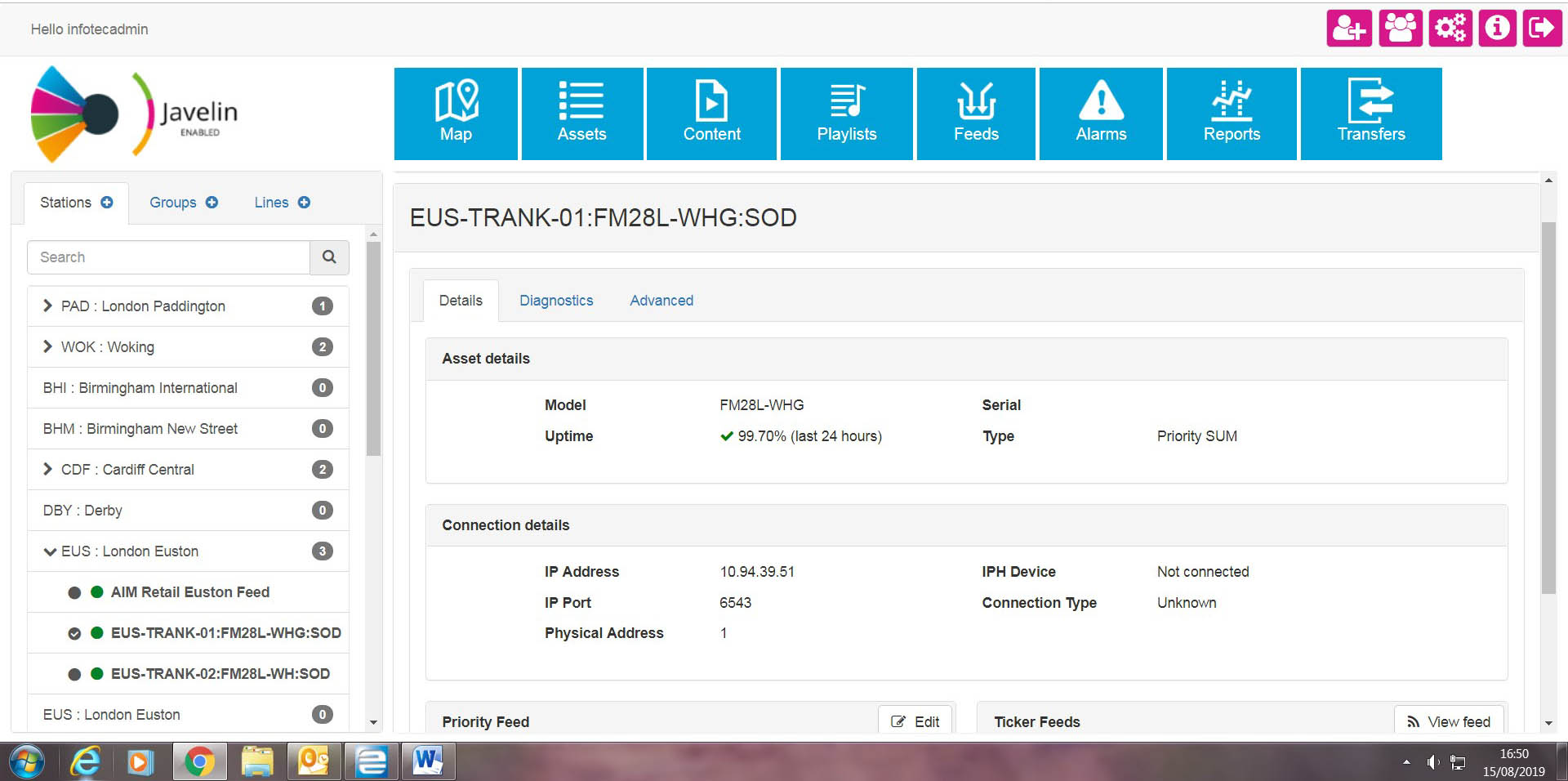 The displays have added a useful, modern looking asset in keeping with the new rank and will help achieve Network Rail's aim of improving passenger flows through Euston Station.
---
Infotec deploys adaptive engineering on a regular basis to economically and quickly modify standard products to meet specific requirements
---
Infotec is taking necessary and reasonable steps to protect its supply chain and business
---
A range of infotec's displays are being used as part of the redevelopment of Glasgow Queen Street station
---
Infotec's new Open Application Displays provide all the reliability and outstanding features of the company's hardware but allow customers to run their own applications
---
A new department has been created to further enhance the customer support offered by Infotec