Even stronger support
---
A new department has been created to further enhance the customer support offered by Infotec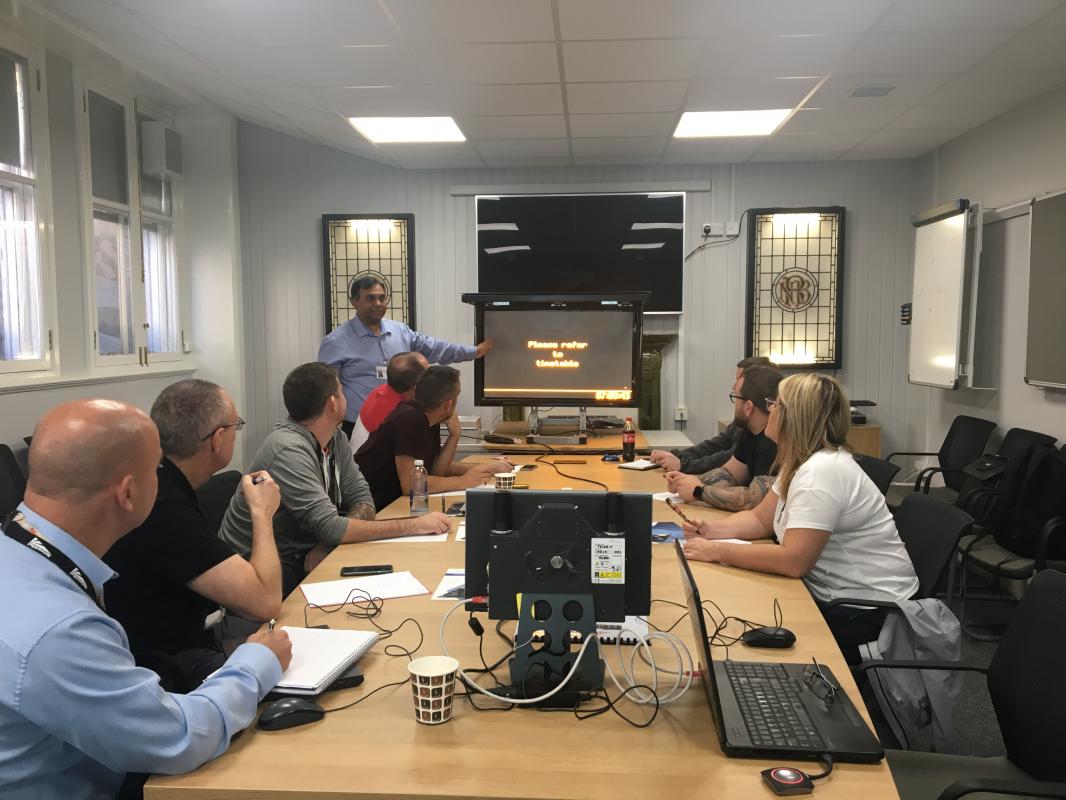 Customer training being delivered by Customer Support and Service Manager Suresh Patel.
Customer service is at the heart of everything Infotec does; and being willing and able to react whenever called upon is the foundation on which Infotec's ethos and its excellent reputation are built.
To maintain this alongside a growing order book, a new Customer Support Department has been created.
Calls coming into the department are initially handled by Paul Butler, who takes full details and categorises them.
They can be anything from how to deal with a life-expired display issue to a question about data feeds or software.
Having logged calls, Paul then either decides on actions he can take himself or who to call on for further information.
Working with him in the team are Suresh Patel, Customer Support and Service Manager, and Sikander Dali, Software Support Manager.
Between them they have more than 15 years' experience with Infotec but they have each undergone additional training and spent time in each department to fully familiarise themselves with products and processes.
The Customer Support team provides Network Rail approved training to ensure controllers and maintainers get the best possible performance from their displays.
Customers are welcome to contact them using support@infotec.co.uk or by calling 01530-566503 during office hours.
Operation and maintenance manuals are provided to all customers. Infotec LED displays have a five-year return to factory warranty and other products a no-quibble minimum two-year warranty.
---
Infotec deploys adaptive engineering on a regular basis to economically and quickly modify standard products to meet specific requirements
---
Infotec is taking necessary and reasonable steps to protect its supply chain and business
---
A range of infotec's displays are being used as part of the redevelopment of Glasgow Queen Street station
---
Infotec's new Open Application Displays provide all the reliability and outstanding features of the company's hardware but allow customers to run their own applications
---
A new department has been created to further enhance the customer support offered by Infotec