Remote ISO audit
---
COVID19 has driven innovation and increased efficiency in quality audits at Infotec.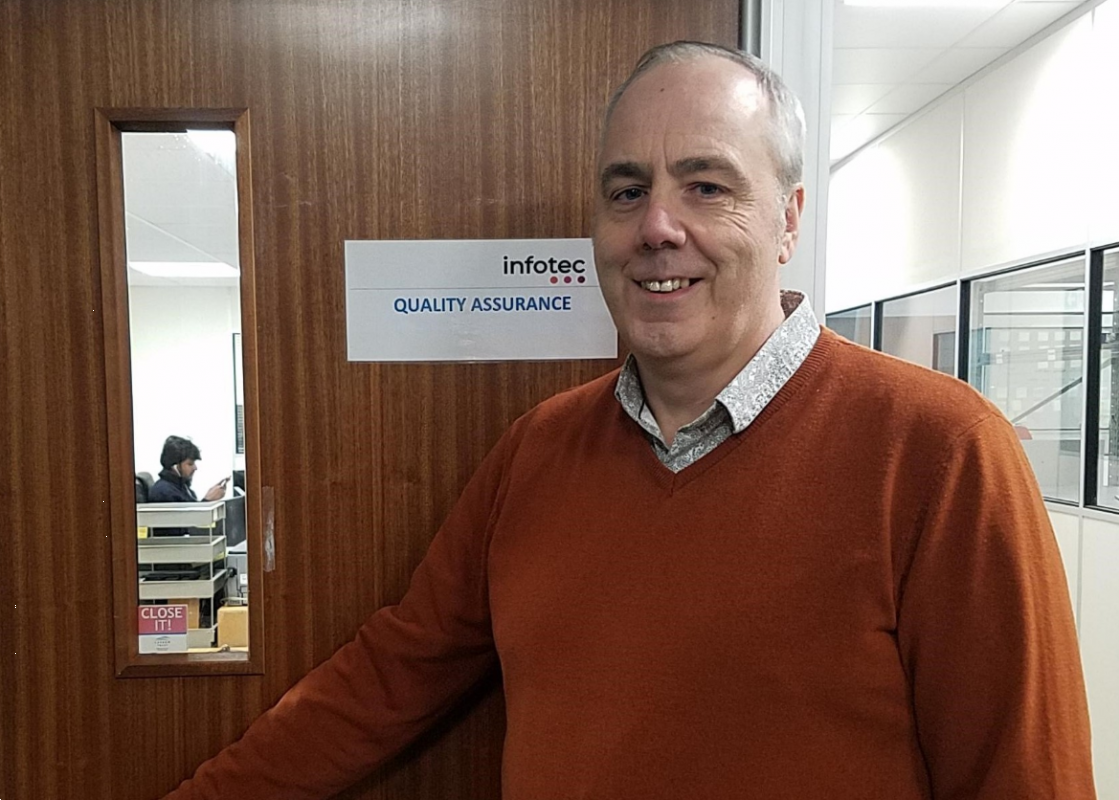 Infotec is very pleased to have held Management Systems certifications for both ISO 9001 and ISO 14001 with UKAS organisations for many years, thus underscoring a commitment to maintaining the high standards of product Quality and Environmental compliance for which it has become well-known.
Maintenance of these system certifications requires periodic on-site surveillance inspections and historically these have been conducted by a visiting independent third party assessor.
Mandatory COVID19 compliance has necessitated innovation using Microsoft Teams where staff at Infotec's HQ can collaborate with the assessor and Infotec staff working at separate home locations.
This week, Infotec hosted the first remote surveillance of the current year with Lloyd's Register, to enable continued ISO 9001 certification of Infotec's Quality Management System.
This follows a cycle four similar remote engagements also with LR, plus Global Certification for ISO 14001 plus Capita for RISQS throughout last year.
Alan Reilly (pictured), Infotec's Quality Assurance Manager, commented: "We have become increasingly confident using this method of working with each assessor. The means demonstrating the effectiveness of our systems, evidenced by our documentation and records online and which are already well understood by our team of staff, presents no obstacle to conducting a remote surveillance successfully, in many cases offering more efficient transactions.
"We also have the means to conduct virtual tours of the premises and remote observation of specific manufacturing processes in real time."
---
An information system provided by Infotec helps manage travellers, including ones not familiar with the UK rail system.
---
Our Managing Director Tim Court reminds everyone that all of Infotec's design, manufacture and servicing is done from a factory right in the heart of Britain.
---
Ed Holbrook has taken a newly-created role with Infotec's software team.
---
A Manchester Piccadilly project on which we're nearing completion will see a huge RGB LED which includes innovative wayfinding information and staff TFT displays installed.
---
Designed to deliver Real-Time Information and interactive content direct to passengers.