Over 100 Northern Rail stations supplied by Infotec
---
Customers at over 130 Northern Rail stations are benefiting from real-time customer information screens (CIS) designed and manufactured by Infotec.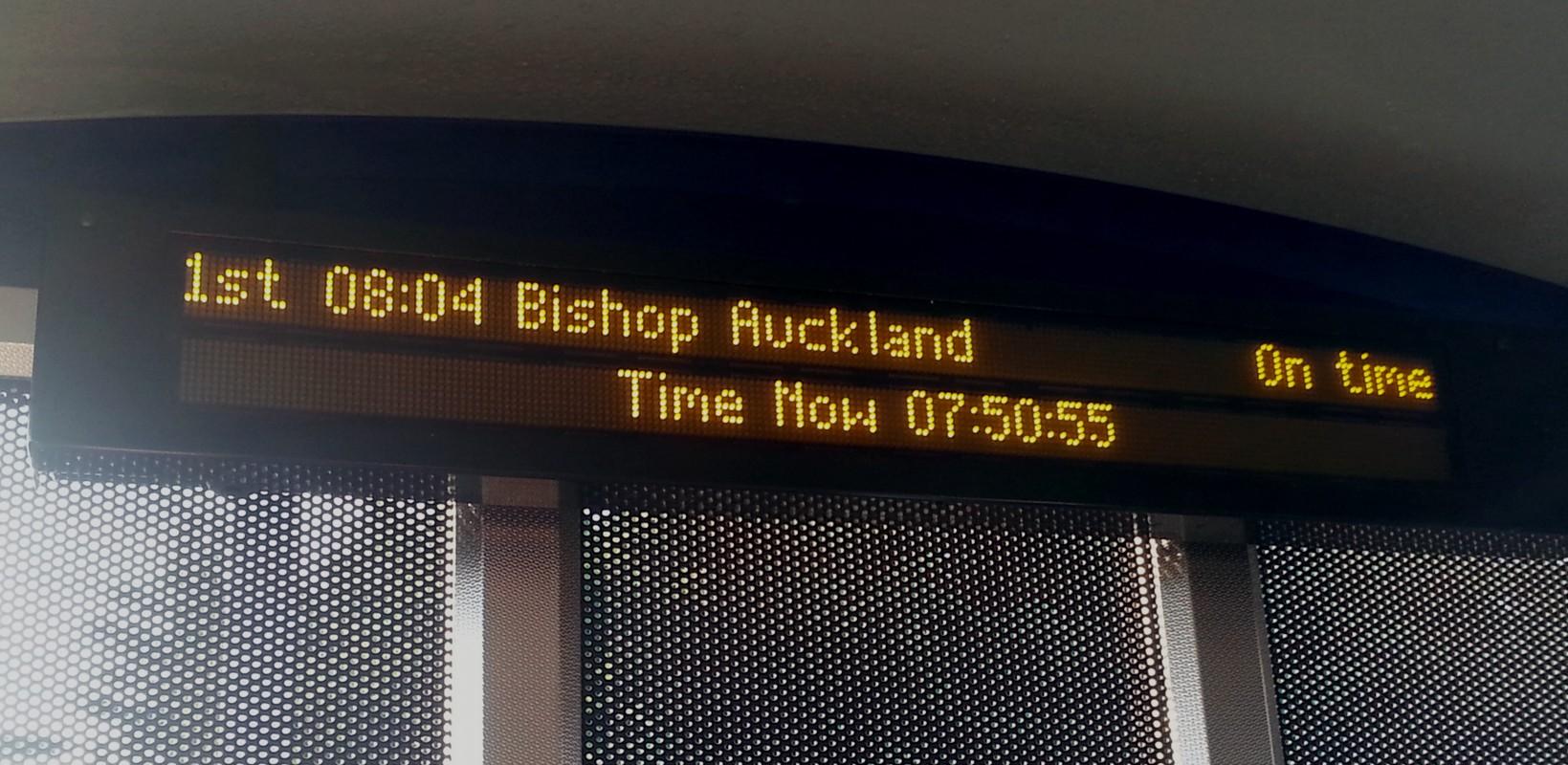 While many of the units provided to meet the order from Telent are standard Infotec platform displays, the majority were P1199-GT units; a new display design specifically created for Northern Rail to enable the provision of CIS at smaller or more remote stations.
The P1199 unit is a small, economical two-line LED display ideal for applications such as small railway stations and bus shelters. This redevelopment offers cost savings and improved hardware integration. The display has been developed with a standard set of "light weight" brackets to allow mounting in a number of different configurations. These brackets and the display simplify the necessity for costly site installations. The unit can be configured with GPRS communications and integrated antenna for remote locations where only power is available.
Among Northern Rail stations benefitting are Batley, Denby Dale, Featherstone, Headingley, Morley Shepley and Slaithwaite. Commenting on the new displays, Natalie Loughborough, Customer Service Director for Northern Rail, says: "We listen carefully to our customers' feedback and we know they value real-time travel information. "The new CIS will keep people up-to-date with information about arrival and departure times as well as station calling points along the route."The P1199-GT units are now generally available from Infotec.
Commenting on the Northern Rail work, Infotec Managing Director Tim Court said: "We are often presented with the need to develop products to provide passenger information display solutions and are always happy to do so.
---
Infotec deploys adaptive engineering on a regular basis to economically and quickly modify standard products to meet specific requirements
---
Infotec is taking necessary and reasonable steps to protect its supply chain and business
---
A range of infotec's displays are being used as part of the redevelopment of Glasgow Queen Street station
---
Infotec's new Open Application Displays provide all the reliability and outstanding features of the company's hardware but allow customers to run their own applications
---
A new department has been created to further enhance the customer support offered by Infotec