Speed and quality control improved
---
Lead times, quality control and obsolescence management will all be improved as a result of the latest investment by Infotec into new equipment for its Leicestershire headquarters.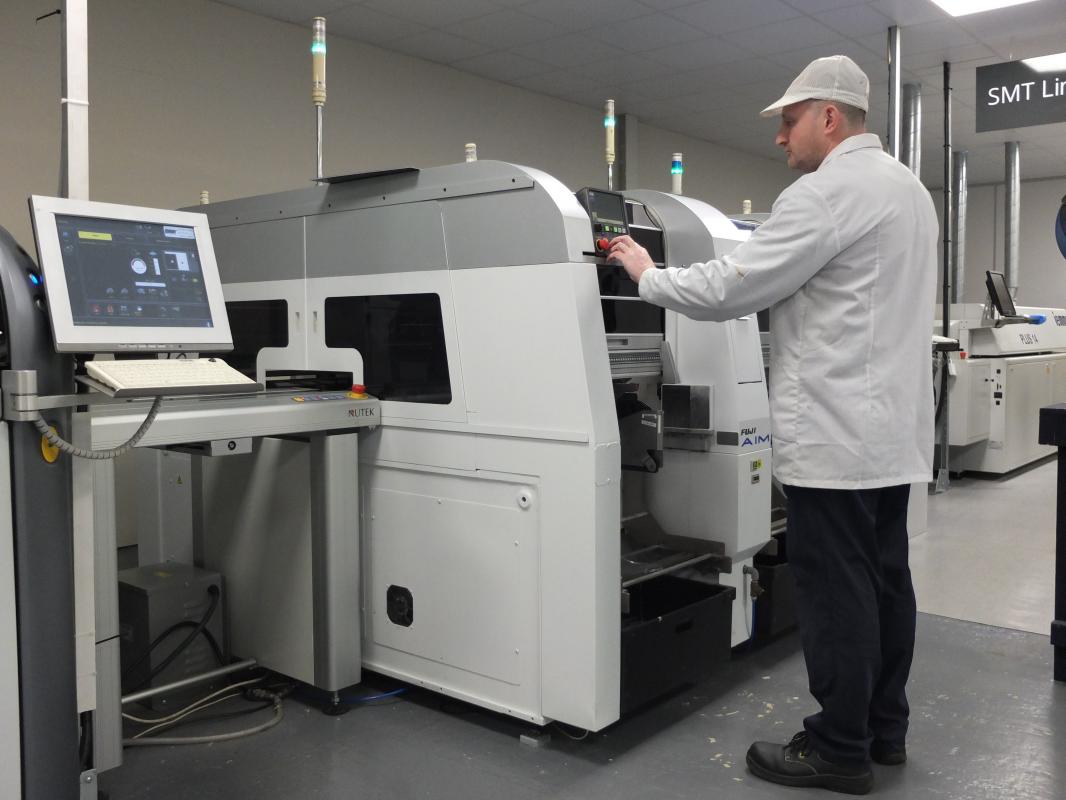 A new flexible placement platform has been installed this week and is already being used to manufacture our new surface mount technology LED displays.
Built by Fuji, the equipment is four times faster than our original unit and so will dramatically increase capacity and speed work on the assembly line. It has also enabled Infotec to bring manufacture back from China, providing complete control over quality.
The original machine will still be used, but primarily for other components.
The modular aspect of the Fuji unit is considered key in providing Infotec with the option to expand output to meet future demands. With orders for train, bus, tram and on-vehicle displays both in the UK and overseas continuing to be won, Infotec is investing to meet projected increased demand.
Recent contracts fulfilled include full matrix displays for South West Trains at Clapham Junction, platform and overbridge displays for East Midlands Trains stations in Derby, Leicester and Sheffield, passenger information screens for tram stations on Manchester Metrolink's second city crossing and displays for nine stations on the central section of London's new Elizabeth Line.
---
The flexibility of Infotec's displays has helped Southeastern keep football fans updated.
---
White LEDs on the main board are ideal for the modern, brightly backlit concourse at Dundee's relaunched station.
---
Our displays can now be part of the scenery on model railway sets!
---
Very best wishes to our Project Manager Steve Hames who has now retired ...
---
Thanks to everyone for their help during an incredibly busy period!