Train formation data attracts interest
---
A new approach to our exhibition stand was well-received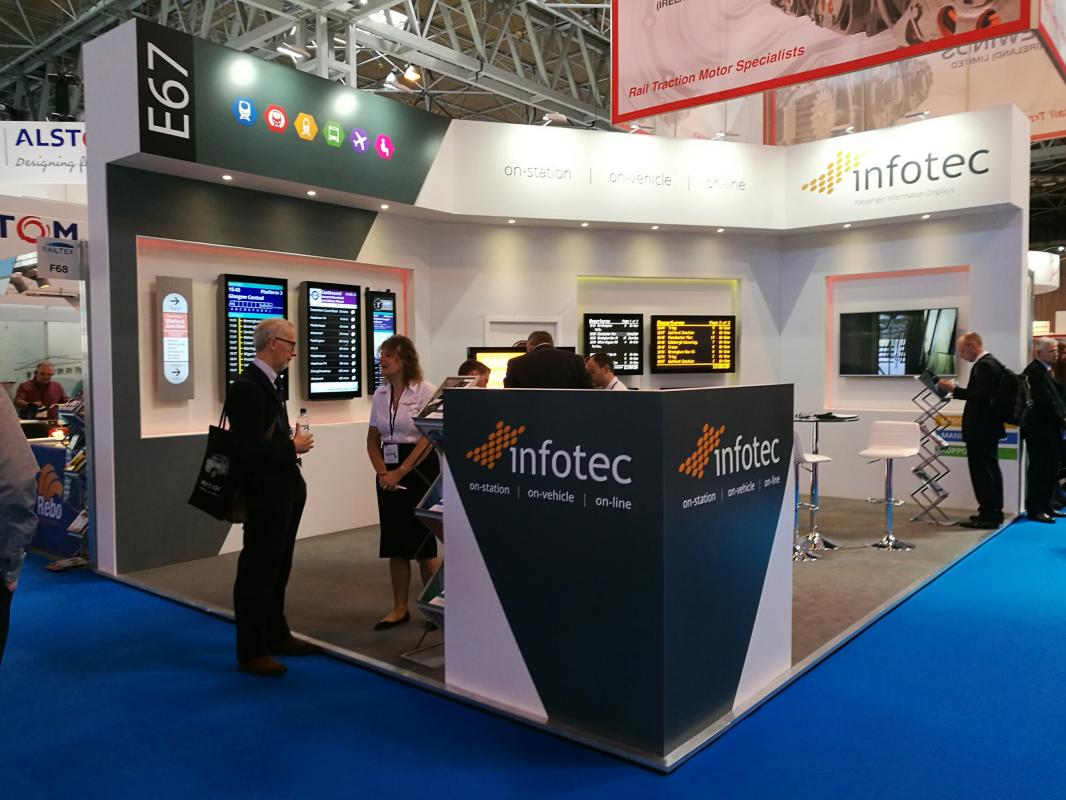 Thank you to everyone who was involved in putting the exhibition together for Railtex and to everyone who visited our stand during the show.
We took a new design approach with the displays taking centre stage and it was very well received. We had more positive comments than ever before about its appearance.
As usual we welcomed plenty of people onto the stand and although many were known to us, there were quite a few new faces, especially from the on-vehicle market into which we are making considerable inroads.
The new TR and FM displays were extremely well received and the quality of presentation / content was a great talking point. Lots of interest was shown in the train loading and formation data.
We did #GetonTrack at Railtex17 and now look forward to preparing for Innotrans in 2018.
---
The flexibility of Infotec's displays has helped Southeastern keep football fans updated.
---
White LEDs on the main board are ideal for the modern, brightly backlit concourse at Dundee's relaunched station.
---
Our displays can now be part of the scenery on model railway sets!
---
Very best wishes to our Project Manager Steve Hames who has now retired ...
---
Thanks to everyone for their help during an incredibly busy period!