New FMs are a perfect match
---
Abellio ScotRail stations including the one said to be the most remote in the British Isles are getting full-matrix displays, with almost two dozen 3G enabled.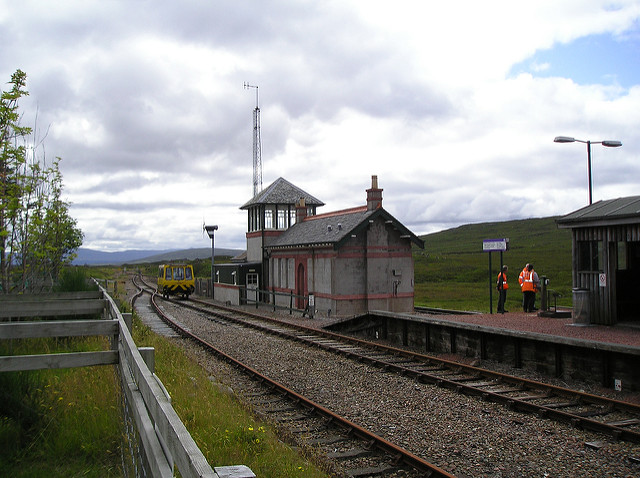 Full-matrix displays for 28 Abellio Scotrail stations have been designed and manufactured by Infotec, providing the option of advanced functionality as seen in locations such as Didcot in England.
While the very latest features are all included, the new FMW – D displays have been designed to match the Infotec P1124 LED displays which preceded them, using yellow LEDs rather than the increasing popular white ones among other matching elements.
This has been done to ensure consistency of appearance across locations, as Infotec supplied P1124s for dozens of Scottish stations in 2016 ahead of introducing the FM range.
The latest order will see more than 50 double-sided with clock displays, almost two dozen of which are 3G enabled, delivered to stations. Many of them are also having Infotec IPH3 terminal servers installed to deliver data to the units where cable runs of over 100m are necessary.
Steel support posts for all the LEDs have been designed, strength calculated and provided by Infotec. These comprise gallows posts and anchor plates and T-posts for the on-platform next train indicators (NTIs).
With some of the stations having the new displays being unmanned and not having had passenger information displays in the past, the introduction of real-time train details will be a significant improvement for passengers.
Locations to benefit include Gretna Green, Spean Bridge and Corrour, said to be the most remote railway station in the British Isles. It has no public road access but a train every few hours and the Caledonian Sleeper stops here. It will use 3G for delivery of data to its display.
The displays will become increasingly useful as timetable enhancements being introduced by Transport Scotland and Abellio Scotrail in 2018 will see significant increases in services at some of the stations.
Delivery of the displays, servers and steelwork has started, with most due to be shipped this month.
Image shows Corrour Station, highlighting its remote location.
---
Operational Information System displays for London Bridge station's huge concourse have been shipped.
---
A TV programme which comes to an end next week has seen Infotec's products feature on a regular basis.
---
Infotec displays in Birmingham New Street served as a great catwalk backdrop!
---
Innovative Infotec customer information systems (CIS) play an important role in top stations
---
Internal and external on-vehicle information displays designed and manufactured by Infotec are being trialled on the Virgin Pendolino.