Brave action by Beth
---
Infotec SMT Machine Operator Beth has "braved the shave" to raise funds for charity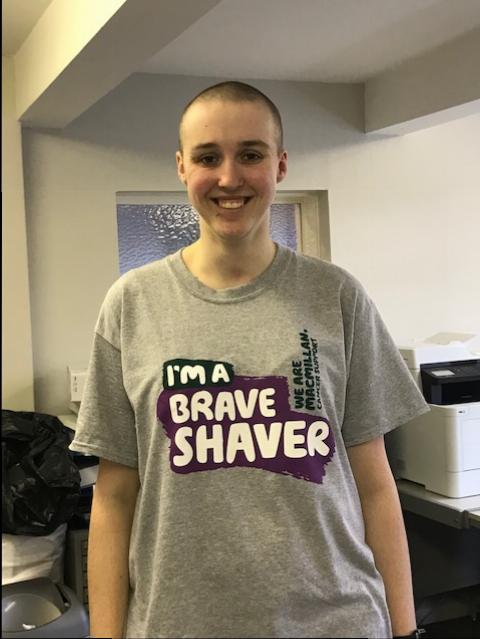 Infotec SMT Machine Operator Beth has been looking a bit light headed recently.
Despite the cold weather she took the brave decision to have her head shaved, raising funds for a deserving cause in the process.
By "Braving the Shave" Beth has raised more than £200 for MacMillan. She says that cancer runs in her family and several of her friends have also been affected by it and so she felt it was an appropriate charity for her to support.
Asked how she felt after losing her locks, she said: "It feels weird – definitely colder!"
Beth wasn't the only member of Infotec's staff playing a part in this – the person responsible for shaving her head was her partner and our SMT Machine Technician, Marc Wood.
Beth is no stranger to raising funds for charity – in the past she has taken part in two sky dives for Bloodwise.
Well done Beth and thank you to the members of Infotec staff who supported her brave action.
---
Visitors to our stand at Railtex 2019 had the chance to see the latest systems available, developed by Infotec to provide solutions to passenger management and customer satisfaction needs.
---
A unique Infotec system gives South Western Railway (SWR) station staff more detailed train movement information.
---
Travellers going to the Isle of Wight can now find real-time information about rail, bus, hoverbus and flights in single displays.
---
Infotec has been assessed by Safety Schemes in Procurement to help reassure buyers of its high standards.
---
Infotec's gallery has been updated to provide images and basic details about the latest customer information displays.