Snap up a £100 voucher
---
Every month we're offering a prize for the best photograph we receive of our passenger information displays in action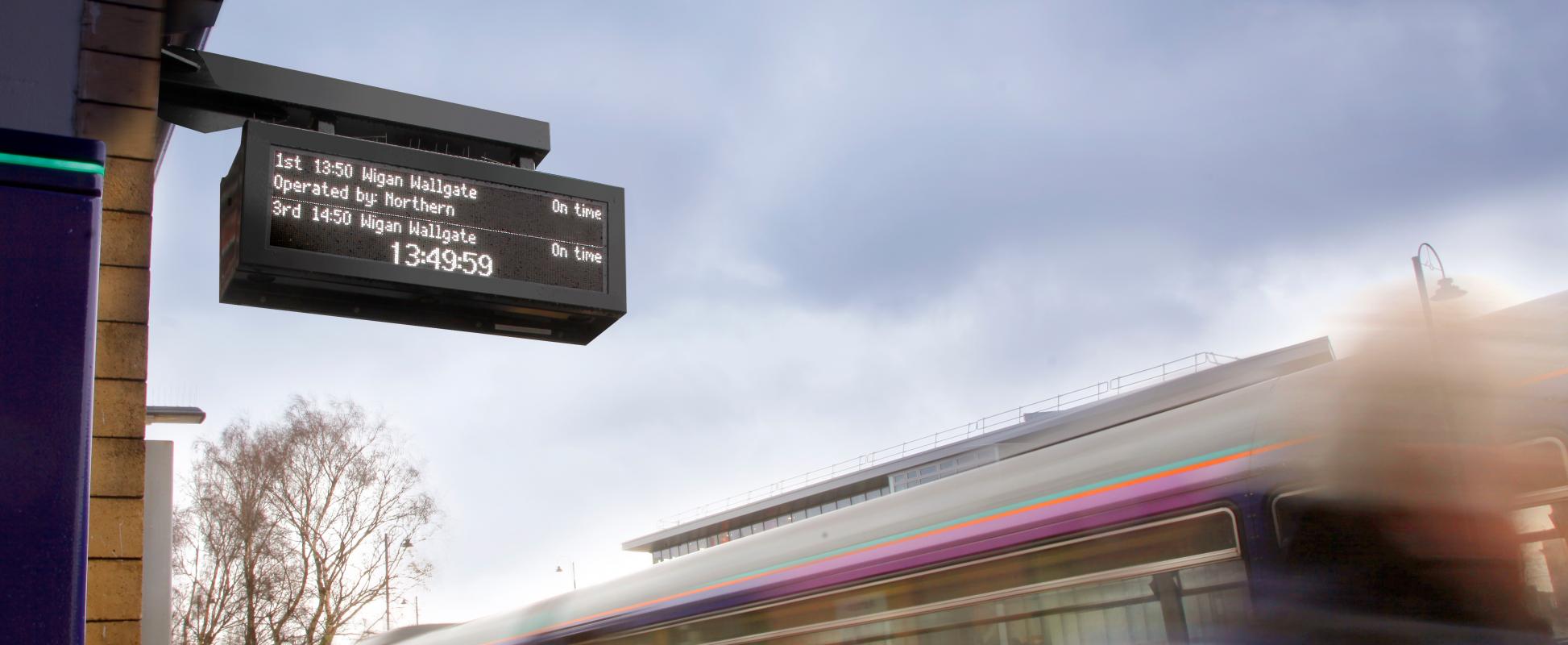 Wherever you travel by train in the UK, you are highly likely to see passenger information displays designed and manufactured by Infotec.
There's literally thousands of them out there, helping people find their way and making it easier for train operating companies and station staff to manage passenger movement.
They can be found in bus stations, on-board trains and in retail premises too and as well as in the UK our displays also feature in overseas locations including Caracas (Venezuela), Ho Chi Minh City (Vietnam), Mexico City, New York and Vancouver.
From time to time people post photos they have taken of our products on social media and we love to see that. It is impossible for us to get to every location to photograph our displays in action and so we're inviting people to send us theirs.
As an incentive, the one selected as best each month will win the photographer concerned a £100 Amazon voucher.
Mobile phone shots are fine but the higher the resolution and the sharper the focus the better.
We will use the photos on our social media platforms and will always get permission before doing so.
Please email your images, with your contact details, to james.lisney@infotec.co.uk or tag us @infotecdisplays in posts on twitter.
The competition for March is now open. Winners will be announced on the first working day of each month via our LinkedIn page Infotec Displays UK.
---
Our Bids & Marketing Manager James Lisney has completed a 23-mile trek in the Peak District and raised more than £600 for a disability charity.
---
Infotec's Bids and Key Accounts Manager James Lisney is preparing himself for an uphill 23-mile challenge to raise money for a good cause.
---
The combination and positioning of displays at Liverpool Lime Street is helping to reduce inquiries to station staff.
---
The ability to make changes to individual or groups of Infotec's displays is being used by Southeastern to mark the day dedicated to Ireland's patron saint.
---
Every month we're offering a prize for the best photograph we receive of our passenger information displays in action