Displays of humour
---
The ability to make changes to individual or groups of Infotec's displays is being used by Southeastern to mark the day dedicated to Ireland's patron saint.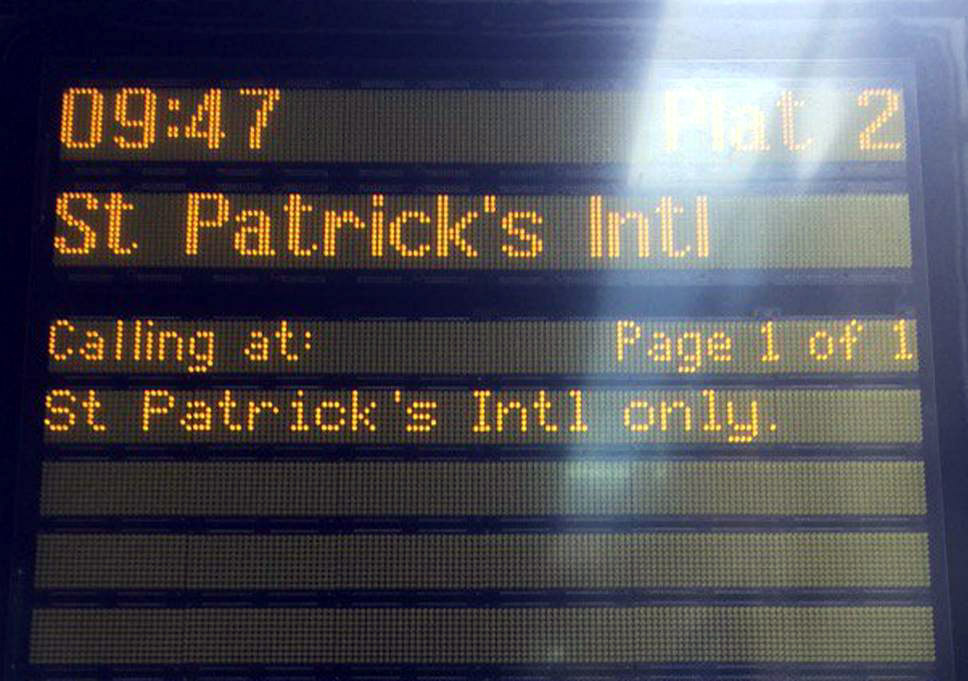 Infotec's products are being used to help one of the country's train operating companies to mark St Patrick's Day today.
Southeastern is the key train services operator for commuter and regional services in South East London and Kent. Its trains run along three main routes including High Speed 1 from London St Pancras.
The majority of Southeastern stations have passenger information displays designed and manufactured by Ashby-based Infotec. Among their features is the ability for operators to change the text and visuals displayed should they wish to do so.
The ability to make changes to individual or groups of Infotec's displays is usually used to alert passengers to changes to or disruption to services, but Southeastern is using it today (March 17) to mark the day dedicated to Ireland's patron saint.
St Pancras has been renamed "St Patrick's" for the day, and all passenger information displays across the capital have been adapted to show it as this.
This is the third time this year that Southeastern has displayed its sense of humour on information screens. On February 13, St Pancras became St Pancake and on February 14 passengers were invited to submit Valentine messages for use on displays in stations used by their partners.
Commuters loved the changes and took to social media to say so, posting pictures of the displays with positive feedback and gaining scores of shares and likes.
John Till, Passenger Information Manager with Southeastern, says: "It's great that we're able to utilise the flexibility of the displays at our stations to bring some cheer to our passengers, especially during the cold days of winter."
If you're in London today, look out for the displays of Southeastern humour made possible by Infotec.
---
It's 20 years since our Bids and Key Accounts Manager joined the company - and things have changed considerably over that time.
---
The latest staff social saw representatives from many departments challenge each other on the golf course.
---
Infotec's latest display is a simple to operate mobile unit that can be used to display everything from train running information to the latest news and social media content.
---
We have produced a simple video tutorial to help show how the Infotec R5 Draw Latch works.
---
From location to standards, there are a number of factors to take into consideration when specifying Passenger Information Displays (PIDs). Here's a quick guide to what should influence decisions ....