More details for New Street
---
Passenger information displays at Birmngham New Street have been upgraded to provide travellers with more details including arrival times at destinations on route and reservation levels in the carriages.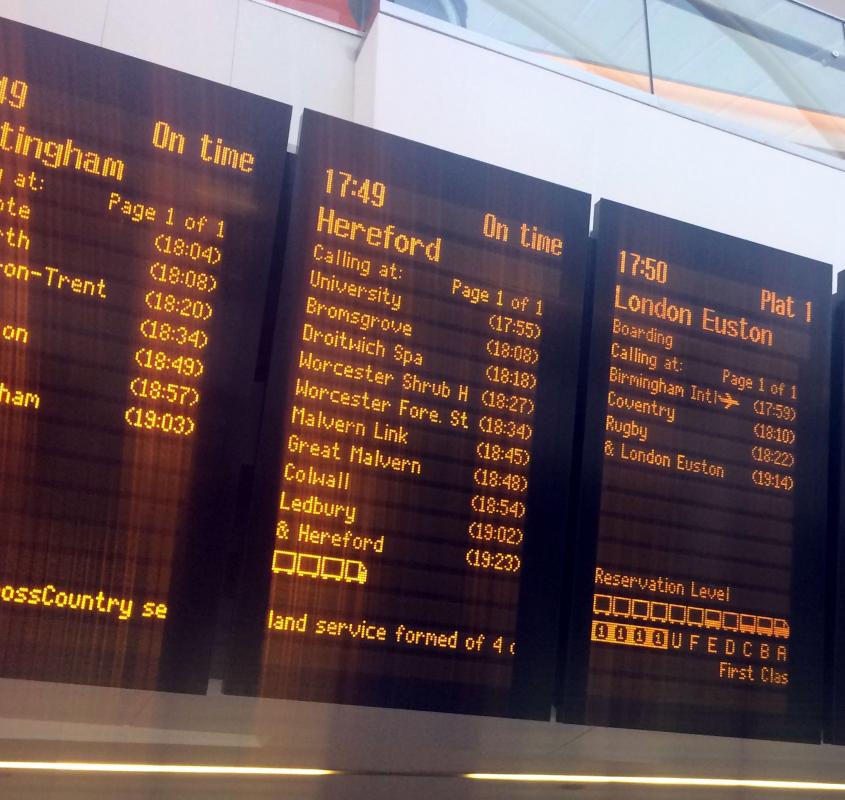 Passengers using Birmingham New Street are now even better informed than ever about services and the trains they are boarding following the upgrading of passenger information displays in the station to provide additional details.
Developed in partnership with Worldline and Virgin Trains and brought to fruition by passenger information display (PID) specialist Infotec, the provision of additional detail helps with passenger management.
First introduced at London Euston, the approach allows the displays to present passengers with up-to-date details about the reservation levels in each carriage, potential cycle storage, arrival times at each calling point and the location of quiet zones within the trains, alongside the core details.
It speeds up embarking, helps reduce dwell times on platforms and is proving very popular with rail users.
Infotec designed and manufactured scores of displays for New Street when it was redeveloped a couple of years ago and the new details have been added, within the limits of the line-based technology of the existing displays.
The line-based displays used at New Street have since been superseded by Infotec's full matrix range; with the FM87P being the latest main board design. The new FM range of displays enable even more detailed graphics to be used and offer the smoothest of scrolling and enhanced animations such as page transitions.
The FM87P displays, manufactured at Infotec's factory in Leicestershire, have most recently been deployed at London Waterloo with other locations looking to introduce them in the near future.
---
Investment in equipment and training has been made by customer information display specialist Infotec to enable it to produce coated printed circuit boards (PCBs) for use in its new range of on-vehicle displays.
---
Shipment is underway of an order placed with Infotec Ltd. by Trak Com Wireless Inc. for on-vehicle displays to be used on the recently opened light rail system serving JFK Airport in New York, USA.
---
The experience of passenger information display specialist Infotec in providing solutions for heritage station buildings has proved useful for a contract at Newcastle Central Station.
---
The new Western concourse at London's King's Cross – which features a new customer information display supplied by Infotec - is now open for business, with thousands of passengers passing through every day.