Challenge target smashed
---
Our Bids & Marketing Manager James Lisney has completed a 23-mile trek in the Peak District and raised more than £600 for a disability charity.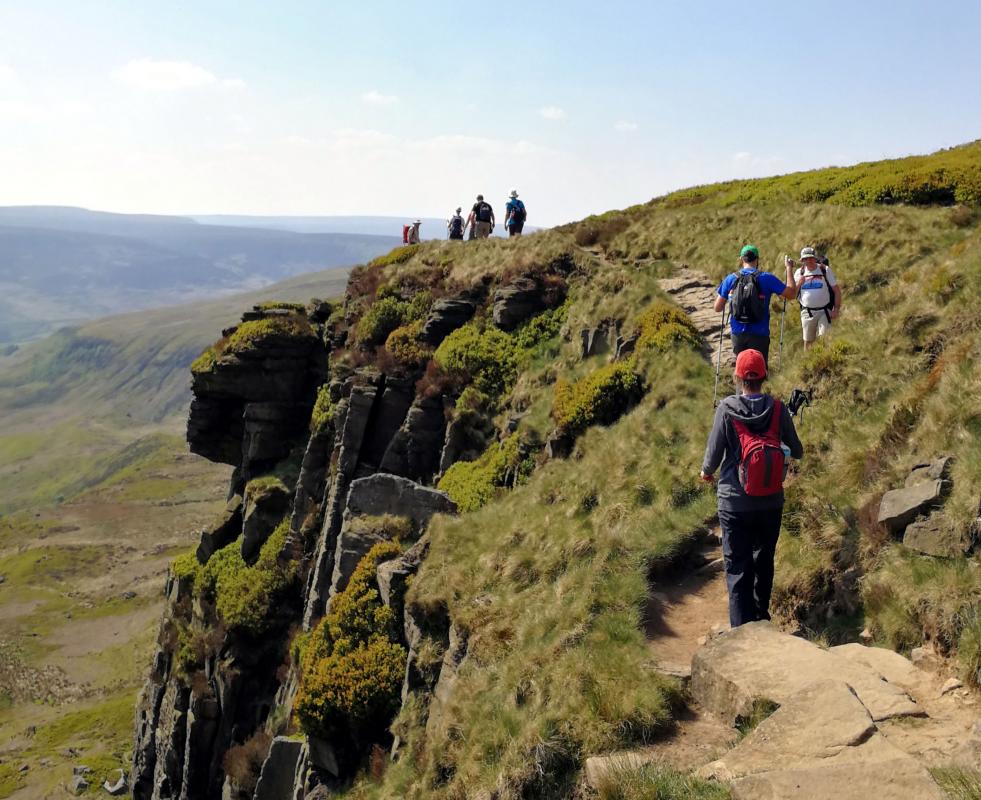 After weeks of early morning running and long weekend hill walks, Infotec's Bids and Marketing Manager James Lisney has successfully completed a mammoth uphill challenge.
James' neighbour Rachel Walsh persuaded him and other friends and relatives to take on the Derbyshire Three Peaks Challenge, raising funds for Disability Direct Derby as they did so.
And while many were watching the Royal wedding and enjoying the sunshine, the intrepid team took on a 23-mile trek in the Peak District, tackling Bleaklow, Black Hill and Kinder Scout.
The group successfully completed the challenge within the allotted time of 12 hours, despite the soaring temperatures.
James had set himself a fund-raising target of £400 but has already raised more than £600. The money will go to Disability Direct, a charity that supports disabled and isolated older people in our communities, offering advice, opportunities to learn new skills and a chance to socialise.
Commenting on the event, James said: "We had a great day! Yes, it was hot and it was hard work but completing it gave me a great sense of personal achievement. To raise so much money is the icing on the cake and I want to say a huge thank you to everyone who donated."
There is still chance to give - follow the link https://mydonate.bt.com/fundraisers/jameslisney1
Having boosted his fitness levels in preparation for the event, James is determined to maintain them. He is taking a few days' well-deserved rest and then plans to return to his training regime.
---
Infotec SMT Machine Operator Beth has "braved the shave" to raise funds for charity
---
New-look displays that deliver train running information, summary details and show the time in two formats are going into operation at Northern stations.
---
After new external cabling was fitted, an Infotec display situated directly beneath the fire at Nottingham station has proved perfectly functional.
---
Enhanced graphics that come as standard on all new Infotec LED and TFT displays are helping with passenger management.
---
Passenger waiting time for destinations to appear on displays has been reduced by changes made to the scripting