Made in Britain
---
Our Managing Director Tim Court reminds everyone that all of Infotec's design, manufacture and servicing is done from a factory right in the heart of Britain.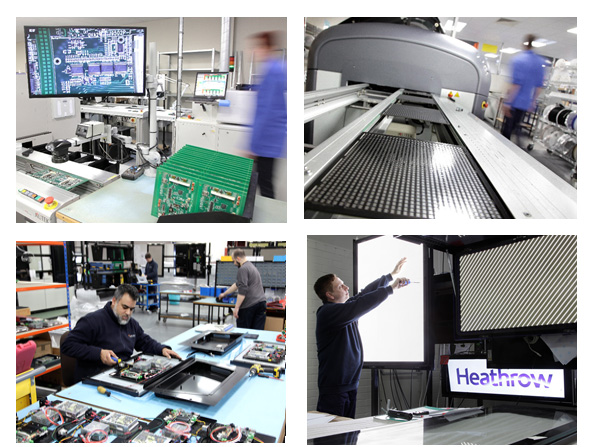 One of the facts Infotec doesn't mention as often as it should is that our products are designed, manufactured and supported here in Britain.
We also source as many components and support services as possible in Britain; assisting a supply chain that shares our values and commitment to the British economy.
In turn, this all maintains British jobs.
Now more than ever, to help rebuild our economy and make manufacturing sustainable, we encourage procurers to do the same.
Modern industry was developed in Britain, and as a nation we've continued to be key in countless technological advances.
This is true of Infotec; for over 25 years we've been delivering passenger information systems. We've continually developed new solutions for a sector under ever-increasing demand for more information, presented in new ways.
All our design, manufacture and servicing is done from a factory right in the heart of Britain in the English Midlands. Quality and customer service are the foundations of our success.
We're proud of our manufacturing heritage and are equally positive about our manufacturing future.
Let's see more #madeinbritain
Tim Court
---
A comprehensive day-long audit has seen Infotec retain the important international ISO 9001 standard that it has held since 2007.
---
Infotec's quality audit team has successfully conducted several detailed internal audits to ensure we continue to meet customer needs and maintain high standards.
---
Infotec has designed and manufactured displays for the Elizabeth line including ones with new controller electronics that show different content from a single incoming interface.
---
A CIS maintenance training course for delegates from Network Rail in Scotland has generated postive feedback.
---
Infotec is committed to high standards of environmental compliance from design through to end of life disposal and a recent audit has verified its success.