Environmental audit success
---
Infotec is committed to high standards of environmental compliance from design through to end of life disposal and a recent audit has verified its success.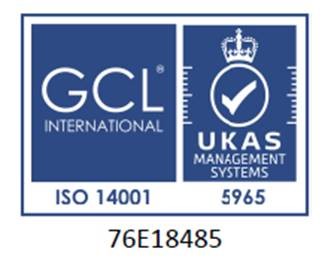 Infotec is very pleased to have held Management Systems certifications for both ISO 9001 and ISO 14001 with UKAS organisations for many years, underscoring a commitment to maintaining the high standards of product Quality and Environmental compliance for which it has become well-known.
Maintenance of these system certifications requires periodic on-site surveillance inspections conducted by a visiting independent third-party assessor.
Infotec has just hosted an onsite audit with Global Group to enable continued ISO 14001 certification of its Environmental Management System (EMS).
An EMS is important for Infotec as an electronic manufacturer, where we consider environmental requirements from design – to ensure low energy consumption of our products in use, product material and in-build activities; to ensure material compliance (plus COSHH) in the supply chain and our processes; then end of life disposal under Waste from Electrical and Electronic Equipment (WEEE), where Infotec holds membership of an Environment Agency approved Producer Compliance Scheme (PCS).
These are just some of the aspects and impacts Infotec recognises in its EMS to ensure continued compliance with subject legislation. We also have staff trained on the correct procedures to deal with unexpected incidents such as chemical spills.
This management system surveillance was a great success and concluded that Infotec continues to maintain a management system that is robust and capable of meeting the applicable requirements and expected outcomes as detailed in the planning stage of the Plan Do Check Act model.
The (EMS) system continues to be improved to ensure that it is efficient and easy to maintain. A number of recent improvements were also noted with the expansion of aspect scoring methods to fully explore the environmental significance of aspects, taking into account relevant legislation, stakeholders' opinion, environmental damage, frequency and existing controls.
Responsibilities for the Environmental Management System have been expanded in greater detail and recorded to provide clear direction to all those involved in the development and maintenance of the system, these being recently briefed out to department managers and other key staff.
---
Millions of travellers are set to benefit from innovative passenger information display screens designed and manufactured by Infotec for the Elizabeth line.
---
Infotec has now been operating for 30 years, maintaining a dedication to manufacturing excellence.
---
New displays are helping with passenger management and enhancing the customer experience.
---
High contrast Eco-white LED displays ensure a minimum of ten years of operation, up to 30% less power consumption and improved contrast.
---
Infotec's striking RGB displays use our latest tsPlayer software for flexible and adaptive presentations.