UK's first open application project
---
Infotec is providing hardware for displays that the customer can run their own applications on using either a LINUX or Windows operating system.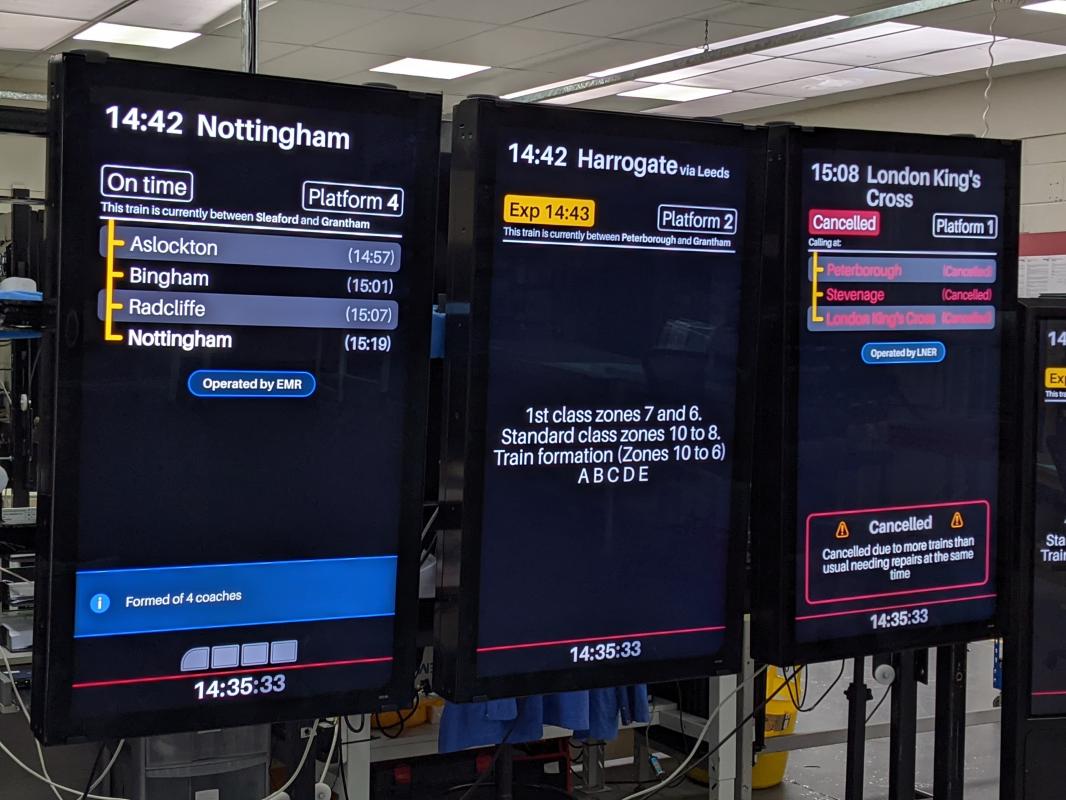 A four-way partnership has seen Infotec commence delivery of open application displays for LNER.
Infotec is providing the hardware and hosted the factory acceptance testing, Kadfire is responsible for the presentation software, and CIS is responsible for installation and maintenance.
The open application displays have a PC controller onboard, rather than Infotec's Tetrus controller, which means that customers can run their own applications on them using either a LINUX or Windows operating system.
They do, however, still benefit from a suite of Asset Guardian firmware known as amGuard, extensive environmental and operation protection hardware fitted to all Infotec displays. amGuard is either a standalone function or interfaces (APIs) are available to enable client application software to interact with it to maximise its potential. In the case of the LNER displays, APIs have been included.
The range of Open Application Displays has been developed from Infotec's extensive and long-running range of UK market-specific hardware.
The Client Application is the running application that handles the real-world communications interfaces, the presentation to be shown, content management and potentially interfaces to amGuard. Third party Content Management Systems (CMS) are fully able to operate and use all the resources of the display.
The range created for LNER includes portrait and landscape platform displays and outdoor TFTs. Stations to benefit will include Darlington, Doncaster, Durham and Newark. The first have left and are heading to Berwick and Grantham.
Neil Scott, Chief Operating Officer at Infotec, said: "Everyone seems really pleased with how this project is going. The four organisations involved are collaborating well. For Infotec, this proves our agility and underlines the diversity of the products and services offered. We are all looking forward to seeing this in their respective stations."
---
Clients enjoy significant benefits as a result of Infotec being an Original Equipment Manufacturer (OEM)
---
Millions of people will benefit from the innovative passenger information displays designed and manufactured for this project by Infotec.
---
Infotec has now been operating for 30 years, maintaining a dedication to manufacturing excellence.
---
New displays are helping with passenger management and enhancing the customer experience.
---
High contrast Eco-white LED displays ensure a minimum of ten years of operation, up to 30% less power consumption and improved contrast.