Displays put control in your hands
---
Infotec's new Open Application Displays provide all the reliability and outstanding features of the company's hardware but allow customers to run their own applications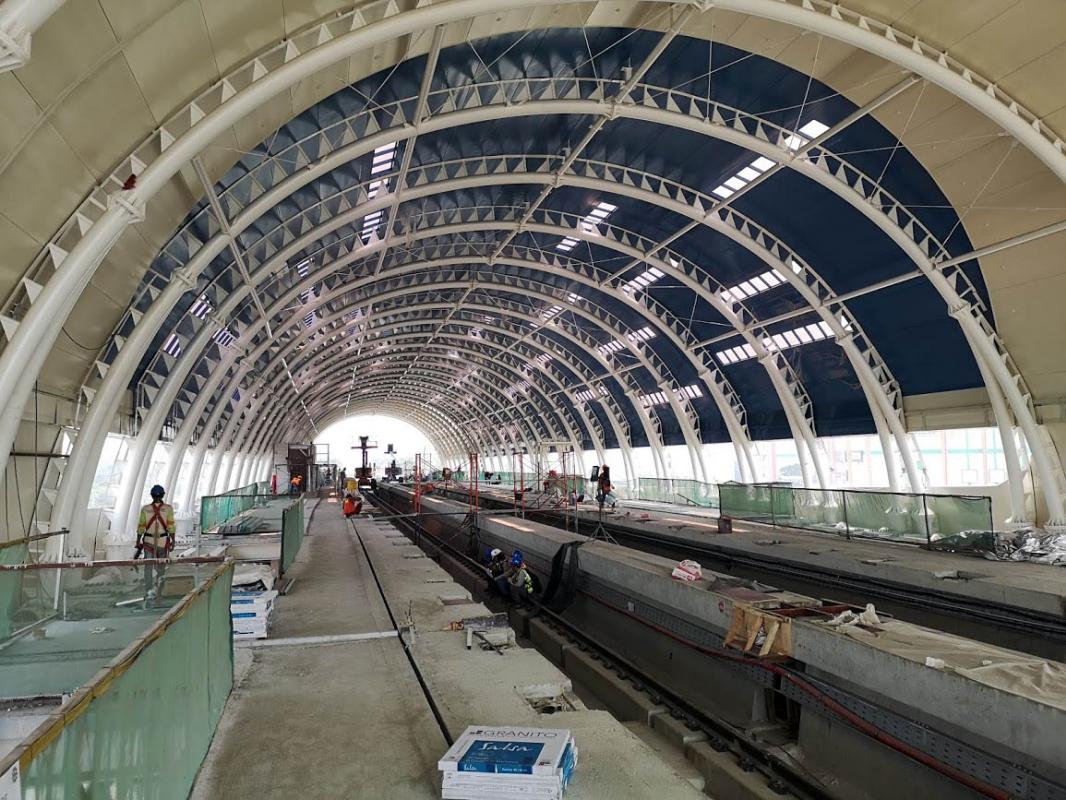 A new range of TFT passenger information displays from leading manufacturer Infotec now means that customers can run their own applications on Infotec displays using either a LINUX or Windows operating system.
Called Open Application Displays, the new range has been developed from Infotec's extensive and long-running range of UK market-specific hardware.
The extensive environmental and operation protection hardware fitted to all Infotec displays is managed by a suite of Asset Guardian firmware known as amGuard, which is either a standalone function or interfaces (APIs) are available to enable client application software to interact with it to maximise its potential.
The Client Application is the running application that handles the real-world communications interfaces, the presentation to be shown, content management and potentially interfaces to amGuard. Third party Content Management Systems (CMS) are fully able to operate and use all the resources of the display with an ever-expanding list of successful deployments.
Jakarta
These include a new passenger information system for Phase 1 of the Jakarta Mass Rapid Transit (MRT) in Indonesia. Open Application Displays supplied as part of the order are set up using amGuard as the Asset Guardian. Czech company Simpleway has migrated its application onto the displays, with this interfacing to amGuard and taking care of all aspects of the display presentation.
The Infotec Open Application Displays made integration by Simpleway as simple as possible to deliver the final customers' needs on time, and on budget.
Infotec offers an extensive range of Open Application Displays with a selection of communication options.
State-of-the art bonding techniques are used which connect the glass panel at the front of the display to the TFT screen itself with a 100% optical bond. This means this type of display is fully legible outdoors in full sunlight. At a lower cost, outdoor displays are available for shaded locations, such as under canopies. Each display is available in either 16:9(2) portrait or landscape (1) format.
For applications where an ultra-slim wall mounting display is needed, an outdoor poster type is available. A range of indoor displays is available that can be rotated between portrait and landscape orientation, these can also have numerous options fitted.
On-vehicle
Infotec has a wide variety of DC powered displays that are suitable for installation on-vehicle.
All displays are tested and accredited to relevant specifications (BS EN 50155 2017) for total peace of mind. They are all available with Open Application Display functionality and include amGuard as standard.
Suitable communication options can be included, including GPRS/4G as well as integrated GPS decoders.
The displays can be readily adapted to ensure that they will fit directly into the vehicle so that installation is simple and speedy.
For more information about the Open Application Display range, contact info@infotec.co.uk or call Business Development Manager Nigel Hewson on 01530 560600.
---
Infotec deploys adaptive engineering on a regular basis to economically and quickly modify standard products to meet specific requirements
---
Infotec is taking necessary and reasonable steps to protect its supply chain and business
---
A range of infotec's displays are being used as part of the redevelopment of Glasgow Queen Street station
---
Infotec's new Open Application Displays provide all the reliability and outstanding features of the company's hardware but allow customers to run their own applications
---
A new department has been created to further enhance the customer support offered by Infotec