Infotec's range of full-matrix LED displays provide customers with a ruggedised and reliable passenger information solution.
These advanced, professional passenger information displays offer wider viewing angles, improved contrast ratios and the ability to show enhanced graphical notices in full-screen format.
The new F series offers several exciting new features including ECO-white LEDs, grey-scaling and variable character sets. Enhanced functionality including train formation and loading, smooth page transitions and improved graphical presentation combine to provide a modern customer experience.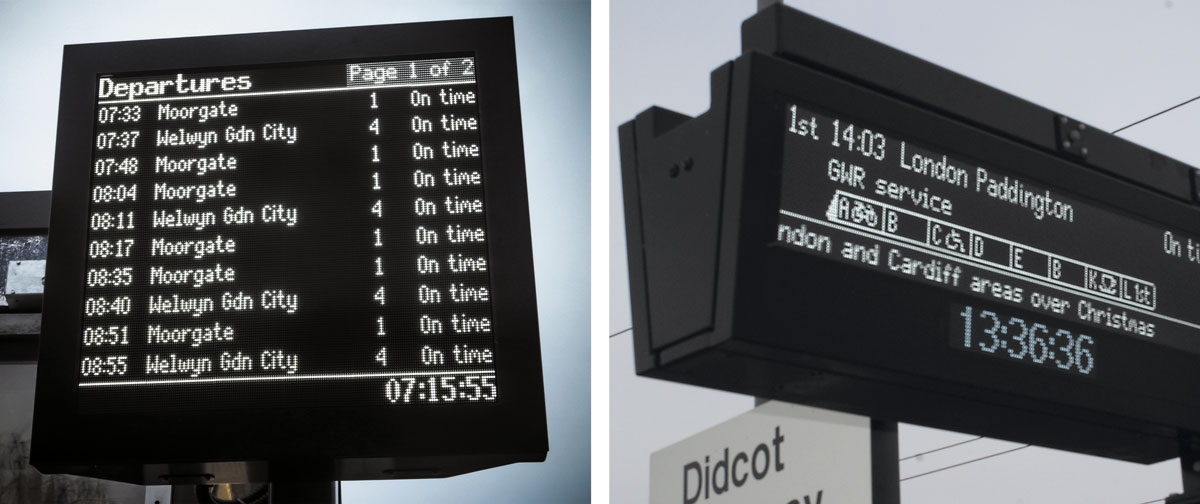 Tetrus controller
Infotec has invested heavily in its very latest Tetrus hardware. The dedicated controller was designed from the ground up to incorporate the latest software and graphical interfaces. Tetrus is at the heart of our displays, ready to meet the ever-increasing demands of the information age.

Javelin enabled
The displays are Javelin ready, enabling operators to deliver a wide range of content, check the health of displays and automate content delivery functions.

Display formats
The F series of LED displays is available in portrait or landscape ranging in size fom 28" to 87". See back page for details.