Engineering the exact requirement
---
Infotec deploys adaptive engineering on a regular basis to economically and quickly modify standard products to meet specific requirements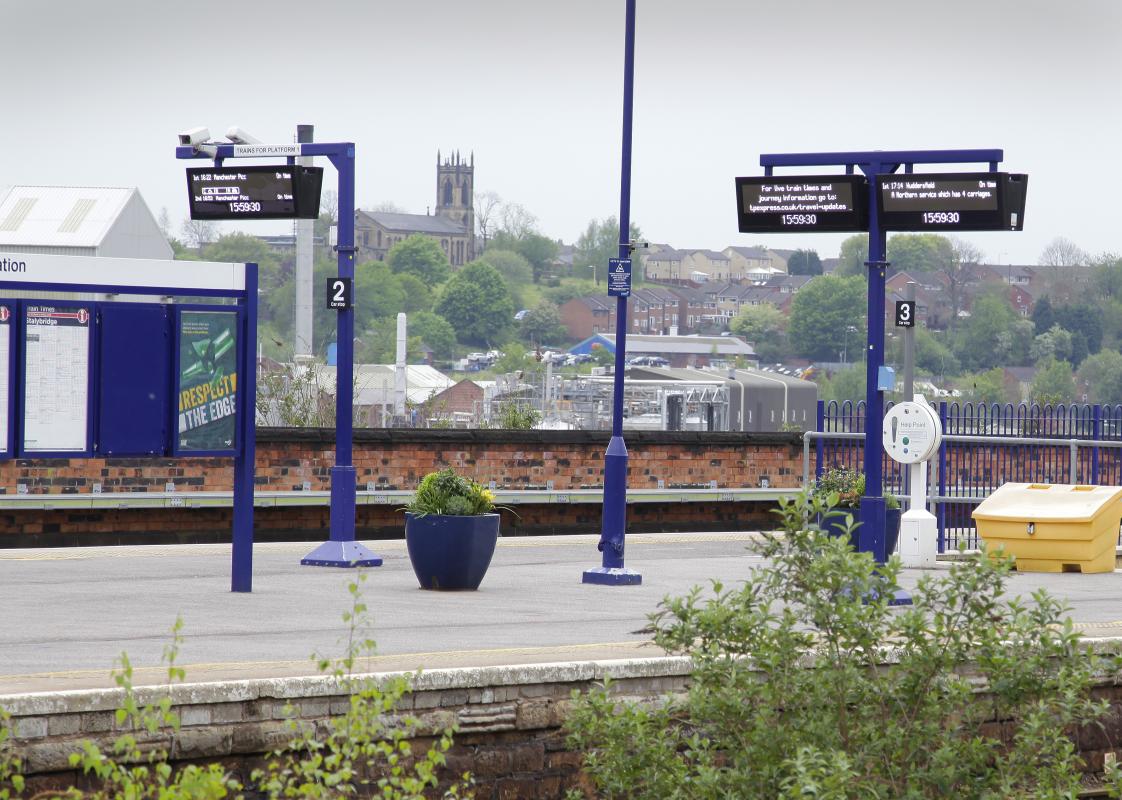 Whilst Infotec offers an extensive range of standard displays, support structures, software and management systems, the company fully recognises "one size will not fit all".
To meet the demands of railway stations of all shapes and sizes, a wide range of ages and with a plethora of existing facilities, adaptive engineering comes into play.
Infotec is a solution-focused company. Customers come with a need, and Infotec responds by identifying a solution.
If the exact requirements are not met by a standard product, it is highly likely that an existing design can be quickly and economically adapted to meet those requirements.
The areas where adaptive engineering can play a large part in creating designs and developments that are then able to be realised quickly and cost-effectively are many and very varied; however, there are a few common examples.
Space - Often displays must be fitted into tight spaces due to space envelope restrictions or where there are limited head height clearances. This can often be mitigated by adapting the case in minor ways.
A good example of this can be found at Derby station where on the overbridge there was insufficient head height to allow normal displays to be fitted.
To mitigate this, a cut TFT panel was used in a modified case but with the standard electronic circuits.
This made it necessary to generate a suitable presentation for the reduced height displays. To achieve this the standard script was modified to create an adapted presentation which delivered information clearly.
Additionally, the brackets were adapted to ensure the displays were fitted into positions and at angles that avoid crowding by passengers looking at the displays in the limited area available.
Support structures – if new support structures are needed when new or replacement displays are introduced, it can add to the cost considerably, not just because of the design and manufacturing costs but because of the need for structural calculations and authority approvals.
If one of the designs in Infotec's extensive library can be reused or adapted in minor ways, the needs for additional calculations and approvals can be avoided.
Infotec's ability to do this was demonstrated on the contract to fit new LED and TFT displays in TransPennine Express stations. There were many places with existing brackets for CRT displays. To avoid the cost of designing, manufacturing, calculating and installing completely new post brackets, a purpose-designed adapter interface was developed.
This meant that the existing posts could be retained and because the new displays were lighter than the CRT units they replaced, the number of safety calculations was minimised.
Cabling - when displays are being installed into places where cabling is not always to the latest standards, Infotec has many interface solutions at its fingertips.
For example, when replacing the displays on Heathrow Express platforms, the existing cabling infrastructure was upgraded to fibre.
To ensure that the displays could be connected with the minimum of cost and effort on site, Infotec developed a Fibre Optic (FO) interface unit that was housed in the display units, facilitating the direct termination of the FO cable in the displays themselves. This interface unit has now become a standard option for all displays.
Heritage – historic and architecturally important sites often lead to requirements to meet specific conditions regarding the look and context of the displays.
As Infotec has full ownership of the whole procurement and supply chain, subtle adaptations are possible to ensure that the delivered product fully meets the needs on site.
Infotec has dealt with this in many locations and a couple of times in historically important London St Pancras International. A recent example was new displays for East Midlands Railway but was equally important when new displays were installed at the platform end for the Southeastern high speed service.
To ensure that the installation met stringent English Heritage requirements, Infotec had to adapt the standard design. This involved ensuring that there was a visual shadow gap around the displays when viewed from the front and the back.
Infotec adapted the standard designs to include a stainless steel trim that visually created the shadow gaps needed. Adapting the existing designs meant that the mechanical engineers were able to provide a solution that met the required standards, and kept within budget.
This is just a small sample of reasons why adaptations of standard products may be needed, and of ways adaptive engineering has been used to meet such needs. If you have a particular passenger information display requirement, it is definitely worth asking Infotec how it could be addressed.
---
Infotec deploys adaptive engineering on a regular basis to economically and quickly modify standard products to meet specific requirements
---
Infotec is taking necessary and reasonable steps to protect its supply chain and business
---
A range of infotec's displays are being used as part of the redevelopment of Glasgow Queen Street station
---
Infotec's new Open Application Displays provide all the reliability and outstanding features of the company's hardware but allow customers to run their own applications
---
A new department has been created to further enhance the customer support offered by Infotec