Enhanced functionality for GWR
---
Additional details on new displays help meet modern passenger expectations.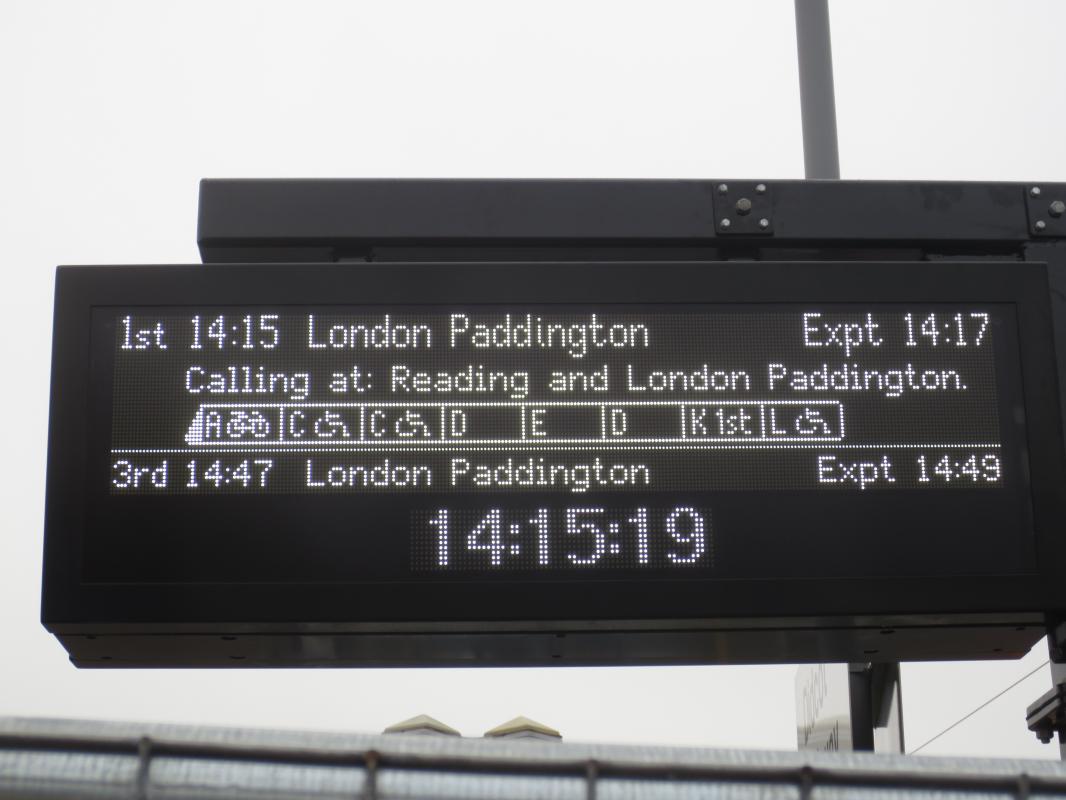 The first full-matrix platform display to be used on the UK rail network was sold to Great Western Railway and has been installed at Didcot Parkway in Oxfordshire.
The display is a double-sided FM 42W which uses ECO-white LEDs rather than the traditional yellow ones to provide an improved contrast ratio.
The functionality of the displays has also been enhanced. Customers on the platforms at Didcot can now see train formation details including disabled access, the location of first class carriages and where cycles can be loaded. The expected time of arrival of the next and following trains are provided and all the information is delivered with smooth page transitions.
Together with the improved graphical presentation these combine to meet the expectations of today's high definition, real-time full information-savvy customers.
The display has been housed in a new case which is almost identical to those used by its predecessor, the P1124. This was one of Infotec's best-selling displays which has been used in hundreds of stations throughout the country.
While Didcot Parkway was the first to have an F-series display installed, other stations have followed suit. These include Clapham Junction, Gatwick, Hadley Wood and Ilkeston.
Infotec anticipates full-matrix displays being adopted across the UK rail network, particularly in view of the additional functionality they offer.
---
The ability to make changes to individual or groups of Infotec's displays is being used by Southeastern to mark the day dedicated to Ireland's patron saint.
---
Every month we're offering a prize for the best photograph we receive of our passenger information displays in action
---
Infotec SMT Machine Operator Beth has "braved the shave" to raise funds for charity
---
New-look displays that deliver train running information, summary details and show the time in two formats are going into operation at Northern stations.
---
After new external cabling was fitted, an Infotec display situated directly beneath the fire at Nottingham station has proved perfectly functional.