Conformal Coating Investment
---
Investment in equipment and training has been made by customer information display specialist Infotec to enable it to produce coated printed circuit boards (PCBs) for use in its new range of on-vehicle displays.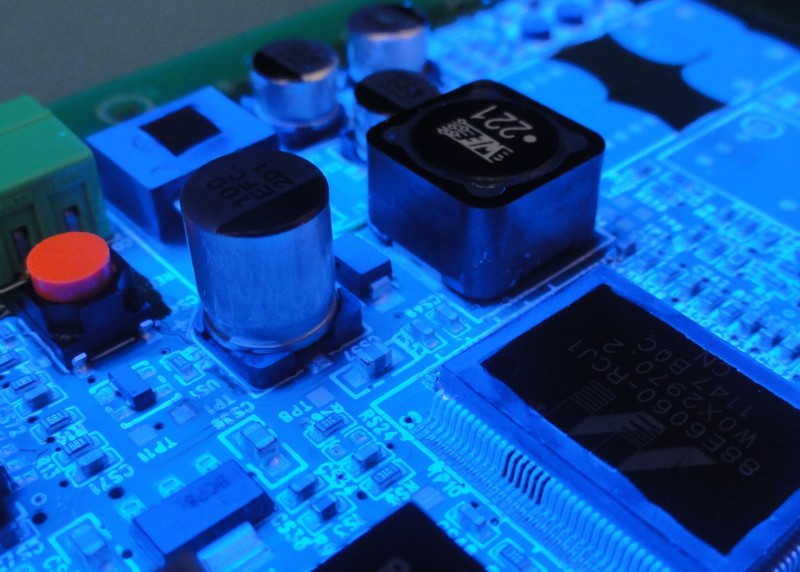 Conformal coating improves product reliability when deployed in harsh environments by protecting the assembled boards against moisture ingress and vibration. The new equipment at Infotec's Leicestershire headquarters consists of a conformal coating booth and containment area with Local Exhaust Ventilation (LEV).
The conformal coating is acrylic based and has an ultra violet tracer in it, which fluoresces under the UV lighting in the room to aid application, visual inspection and quality control. Several members of Infotec's staff have received training from external experts in use of the equipment and are now able to apply the coating to Infotec's high quality standards.
The process has been used in completing an order placed with Infotec Ltd. by Trak Com Wireless Inc. for on-vehicle displays to be used on the recently opened light rail system serving JFK Airport in New York, USA.
---
A comprehensive day-long audit has seen Infotec retain the important international ISO 9001 standard that it has held since 2007.
---
Infotec's quality audit team has successfully conducted several detailed internal audits to ensure we continue to meet customer needs and maintain high standards.
---
Infotec has designed and manufactured displays for the Elizabeth line including ones with new controller electronics that show different content from a single incoming interface.
---
A CIS maintenance training course for delegates from Network Rail in Scotland has generated postive feedback.
---
Infotec is committed to high standards of environmental compliance from design through to end of life disposal and a recent audit has verified its success.