Positive reactions to training
---
A CIS maintenance training course for delegates from Network Rail in Scotland has generated postive feedback.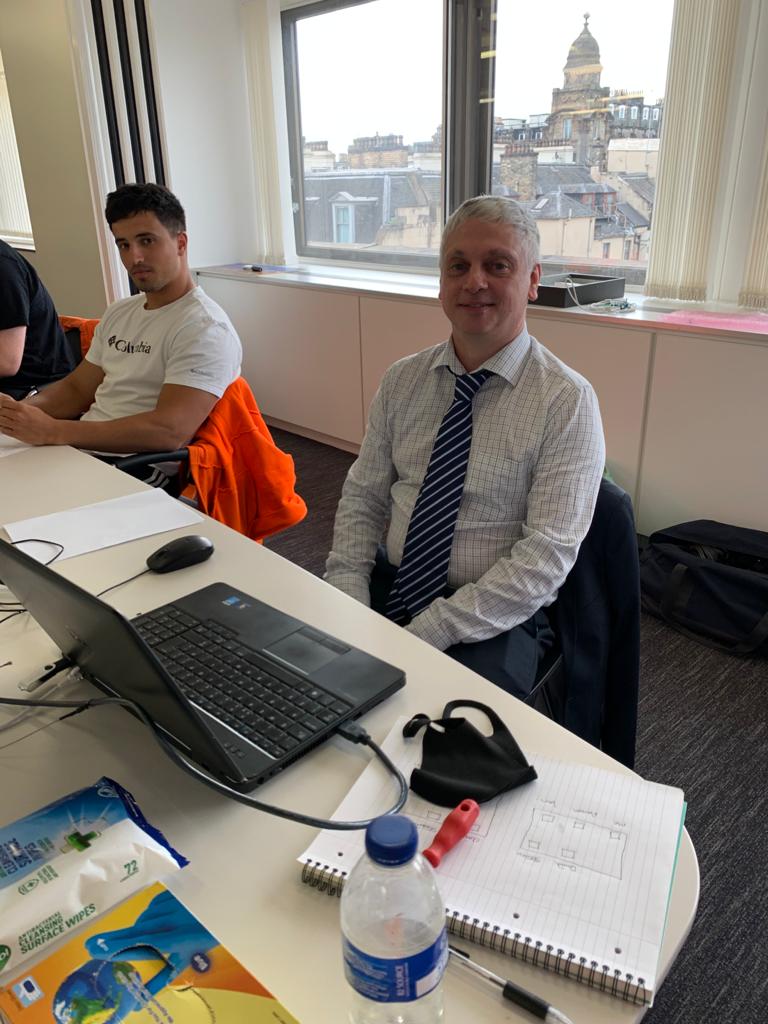 At Infotec, having specialised and technical knowledge in your own area of activity is an expected requirement to perform your daily work right, on time, first time, every time.
However, sharing your knowledge and experience with others then requires courage and confidence, good organisation, preparedness and the fullest attention to the needs of your target audience.
A recent visit by our Software Support Technician Paul Butler's o provide training to Network Rail engineers in Glasgow included all the above, plus a drive of around 600 miles.
This was the first time Paul has delivered off-site training on his own, but he delivered a comprehensive and well-received course which has attracted many positive comments from both the customer and other interested parties.
The training ensures the qualified Network Rail engineers who attended are now able to even more efficiently maintain their latest Infotec CIS assets at Glasgow Queen Street station and other locations.
---
Infotec's striking RGB displays use our latest tsPlayer software for flexible and adaptive presentations.
---
Infotec is providing hardware for displays that the customer can run their own applications on using either a LINUX or Windows operating system.
---
It's more than 20 years since Infotec designed, manufactured and installed its first mainboard. We take a look at how they have changed since then.
---
A comprehensive day-long audit has seen Infotec retain the important international ISO 9001 standard that it has held since 2007.
---
Infotec's quality audit team has successfully conducted several detailed internal audits to ensure we continue to meet customer needs and maintain high standards.