Top quality team
---
Infotec's quality audit team has successfully conducted several detailed internal audits to ensure we continue to meet customer needs and maintain high standards.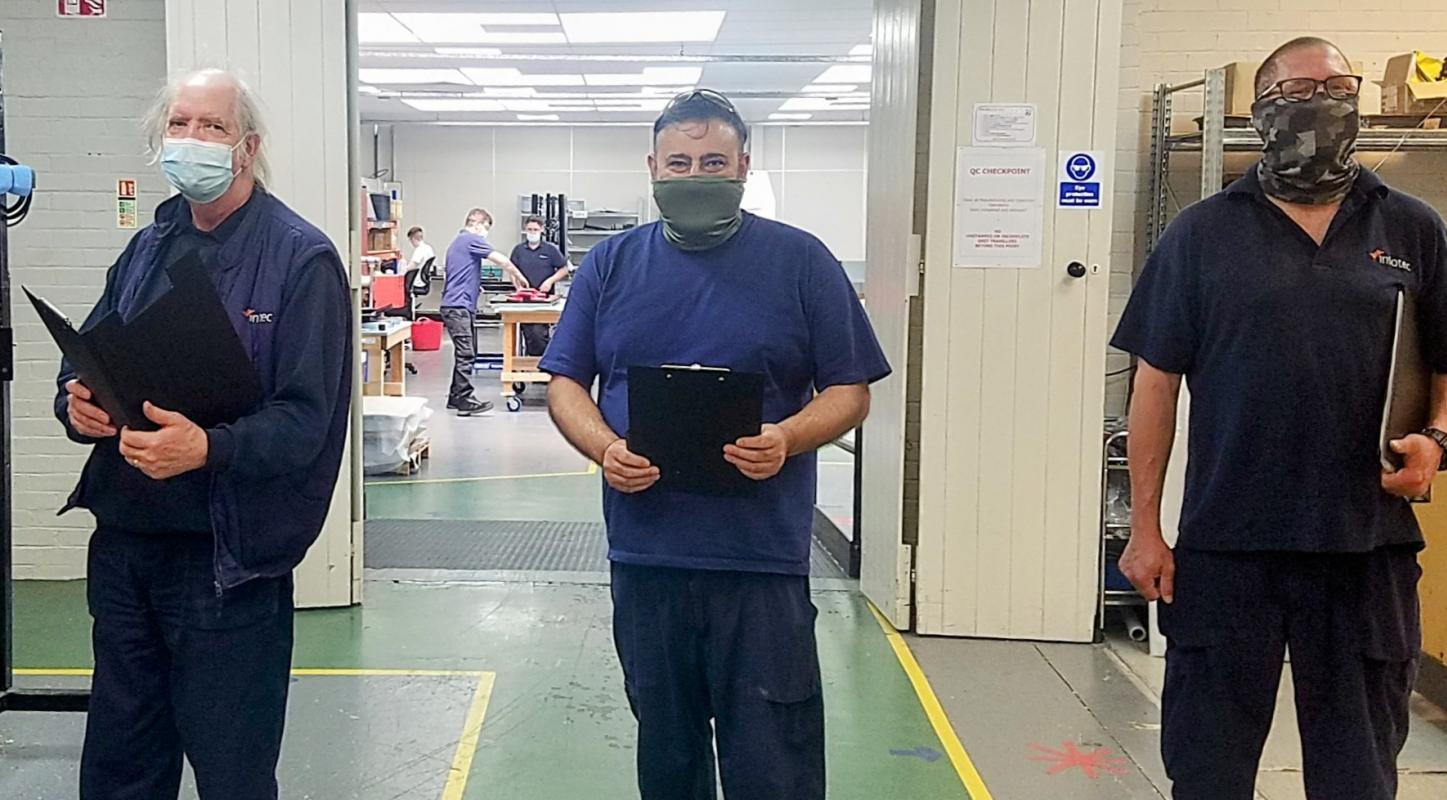 The Quality Team at Infotec has recently stepped up to the mark again by conducting a number of detailed internal quality audits.
These audits are carried out to ensure:
Customer requirements can be met.
There are established specifications (and standards) for the control of internal and supplier quality requirements.
We have defined processes to meet customer demand.
Employees have both training and access to process documentation at the point of use.
Measurement, control, monitoring and reporting of performance take place.
Supported by Infotec's Quality Manager Alan Reilly, team members have truly escaped from their usual audit routines, focussing on manufacturing or health and safety, and have now engaged with process areas completely new to them.
The areas audited have included Purchasing, Customer Service and Support, Sales & Quotations plus Design, Planning and Control.
Colin Wells, Kassy Hussain and Kevin Hogan have now completed this quite challenging internal audit work which involved navigating the server network for documentation and then also learning the systems and terminology for each discipline, to publish valued audit reports informing corrective action and improvements.
There has definitely been some value in bringing a fresh perspective to these critical business processes.
Chief Operating Officer Neil Scott says: "Quality Assurance at Infotec is one of our core values, ensuring we provide the highest level of service to customers.
"Carrying out functional audits provides us with the information to support our business processes and validates that they are performing as required within the business. The audit process is a collaborative approach which provides an opportunity to review processes and support the team in achieving business value."
---
Clients enjoy significant benefits as a result of Infotec being an Original Equipment Manufacturer (OEM)
---
Millions of people will benefit from the innovative passenger information displays designed and manufactured for this project by Infotec.
---
Infotec has now been operating for 30 years, maintaining a dedication to manufacturing excellence.
---
New displays are helping with passenger management and enhancing the customer experience.
---
High contrast Eco-white LED displays ensure a minimum of ten years of operation, up to 30% less power consumption and improved contrast.