Continued ISO 9001 success
---
A comprehensive day-long audit has seen Infotec retain the important international ISO 9001 standard that it has held since 2007.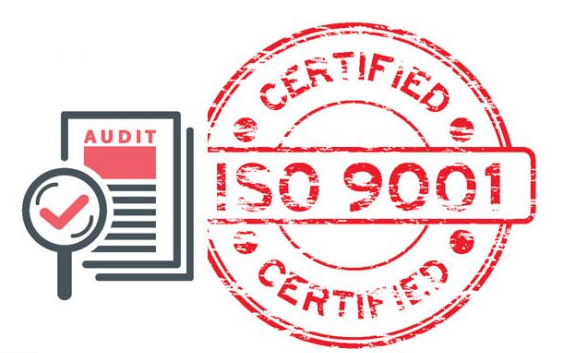 Earlier this week (w/c July 19), Infotec hosted an on-line surveillance assessment audit to enable the company's continued certification to the international quality management system (QMS) standard ISO 9001 with UKAS third party organisation Lloyds Register of Quality Assurance (LRQA).
It is worth noting Infotec has held this certification since 2007, so staff are extremely well versed in the requirements, application and terminology of this standard, as being integral to their daily work, reviews and routine audits, meaning no special audit preparation is required.
This time, the LRQA Management Systems Assessor conducted review and audit work with a number of key Infotec staff throughout the day, consulting firstly with Dilip Jinabhai, Engineering Manager, to understand the complexities of design planning, control and validation, then with David Radford, Purchasing Manager, where the supplier evaluation and purchase ordering processes were witnessed.
Next, Amanda Bradley explained the process for contract review, receipt of customer order and sales order acknowledgement. There then followed a detailed review of production and resource planning with Shaun Franklin, Infotec Production Manager.
Work done to illustrate our progress against published business objectives was reviewed and clearly understood with Alan Reilly, Infotec's QA Manager. The recent Cyber Essentials (CE) certification was also seen as a useful improvement to address a number IT management and security issues.
All areas of the system sampled were seen to be compliant as no nonconformities were identified and no negative findings were recorded.
Based on the samples and activities seen, continued ISO 9001 certification has been recommended.
Having also completed a full programme of internal quality audits over the last six month - with the impetus and training of the QC team (and others inspired by the recent Quality System presentations that have been delivered) - sustaining the next set of internal audits for the 2021 to 2022 period will continue with ease, to ensure another successful outcome at the next LR surveillance in January.
Thanks are extended to all staff at Infotec for their continued cooperation, engagement and support in the QMS, plus those who actually spent time spent with the assessor during the whole-day surveillance.
---
Infotec is excited to announce the arrival of the new IPH4, an innovative third generation server we have developed that offers advanced features and advantages over its IPH3 predecessors.
---
A full range of Infotec assets have been deployed in Cardiff to provide clear, detailed information on the main concourse, on every platform, in waiting areas, subways and outdoors.
---
Clients enjoy significant benefits as a result of Infotec being an Original Equipment Manufacturer (OEM)
---
Millions of people will benefit from the innovative passenger information displays designed and manufactured for this project by Infotec.
---
Infotec has now been operating for 30 years, maintaining a dedication to manufacturing excellence.